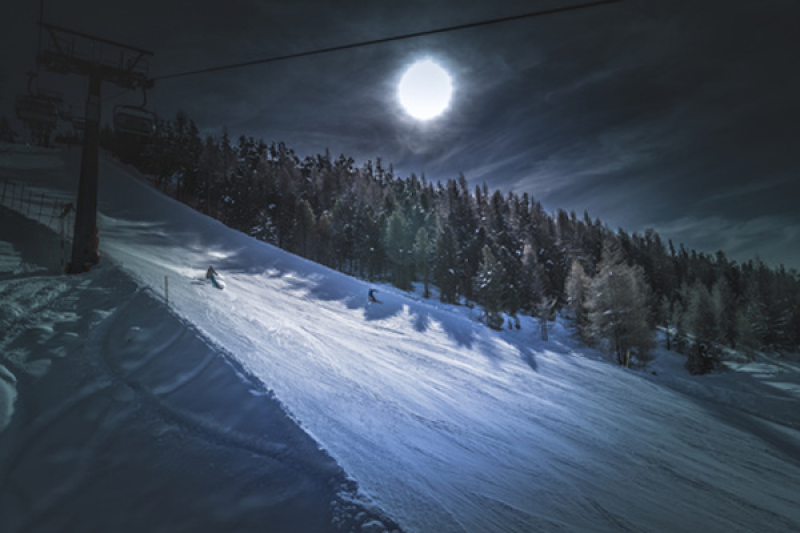 Night Skiing in Bormio and Santa Caterina
Bormio and Santa Caterina Valfurva offer their guests an unmissable experience: night skiing on the famous Stelvio slope in Bormio and the Deborah Compagnoni slope in Santa Caterina.
It may happen that a quiet doe crosses the slope while you are skiing, as happened to me a few years ago. But don't worry, as soon as he notices the presence of humans in a place that is usually so quiet at night, he vanishes into the woods in no time at all.
But let's go back to night skiing ……
The illuminated track of the Stelvio slope in Bormio, 4 km long, winds along the easier blue Genziana slope or the slightly more demanding Stelvio slope.
The Santa Caterina track, on the other hand, develops on the Deborah Compagnoni slope and the enchanted atmosphere of the surrounding woods and snow-covered trees does not leave you from the beginning.
For more details on the night openings of the lifts, the rates and the experiences in the refuges
you can visit the website: www.bormio.eu