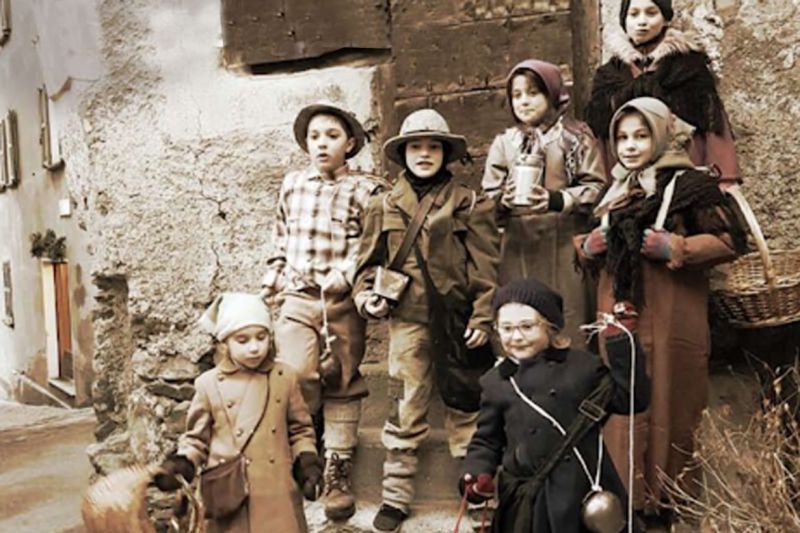 L'è fòra Genéjron (January is over)
It is a deeply felt tradition in the Magnifica Terra and marks the end of winter and the coldest period of the year.
This custom has its roots in the peasant life of the past when the last day of January marked the end of the land's unproductiveness and the partial resumption of the peasants' work.
In Bormio this tradition sees children as protagonists. In fact, if you happen to be in Bormio before nightfall on 31st January, you will meet small groups of children, dressed up in old-fashioned cloths, who will announce their passage with cowbells and tin cans. The deafening sound is used to chase away winter and make room for the milder spring.
Shouting "l'è fòra genéjron" the children enter the town's shops to receive sweets and candies that the shopkeepers are happy to deliver to them.